...exploring how people shape the world's forests
April 1st, 2015: Jennifer Zavaleta Accepts Weinberg Fellowship
Researcher: Jennifer Zavaleta
Award: Marshall Weinberg Population, Development, and Climate Change Fellows Program
Amount: $7,500
Project Length: summer
Project Location: India
Project Description:
The Weinberg fellowship provides graduate students with the resources to take their ideas and test them in different settings around the world and then bring their results back to the U-M community. More specifically, this fellowship provides funding support for students who are engaged in research at the intersection of climate change, demography, and development.
This summer, Jennifer will work with a non-profit organization called Revitalizing Rainfed Agriculture based out of Hyderabad, India. The goal of her research is to learn more about how farmers make decisions about diversification, a strategy they adopt to minimize risks and risk-induced vulnerability. This study combines the study of population, development, and climate change through its aim to interpret the impediments and challenges for vulnerable agrarian populations to adapt to climate change through diversification.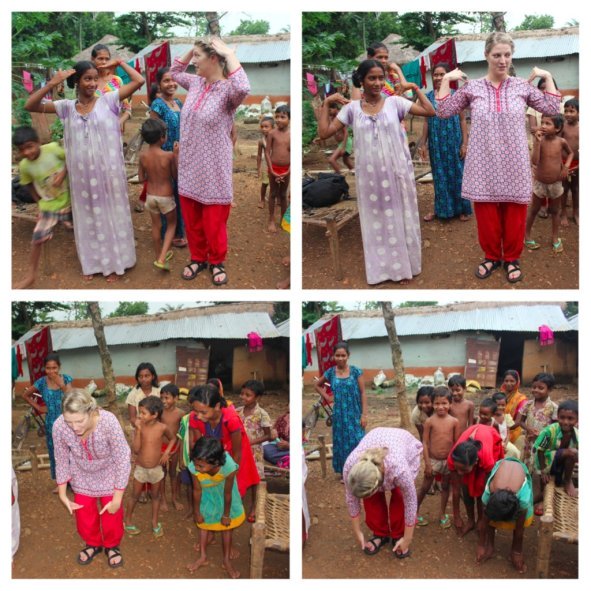 While conducting research in West Bengal, Jennifer took a break to teach some children in the village "head, shoulders, knees, and toes."